Carotron Panel Building System Designs
Note:  Check out some of our custom panel building application photos below…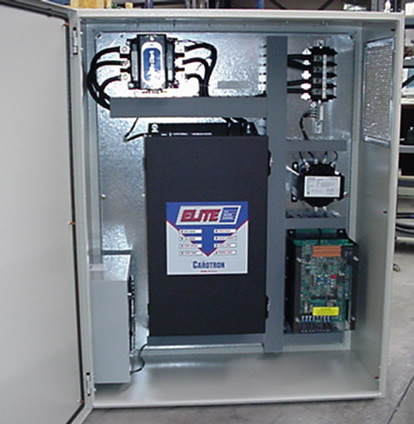 100HP DC Drive w/ Dynamic Braking and Field Regulator for constant horsepower control.  Features Carotron Elite Series: https://www.carotron.com/dcdrives/elitgen/ — at Carotron, Heath Springs, SC USA.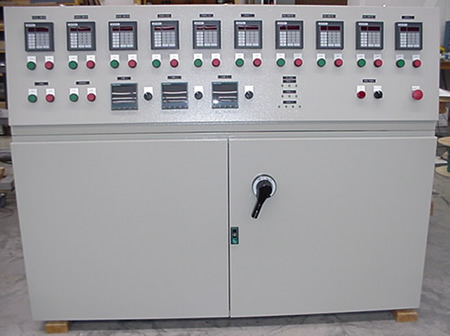 Oven Control Operator Console; Custom Industrial Control Panel

*Application Info.: Wire Drawing Line
8 – 60 HP DC Drives w/ HMI Interface for operator control, data logging and process recipe selection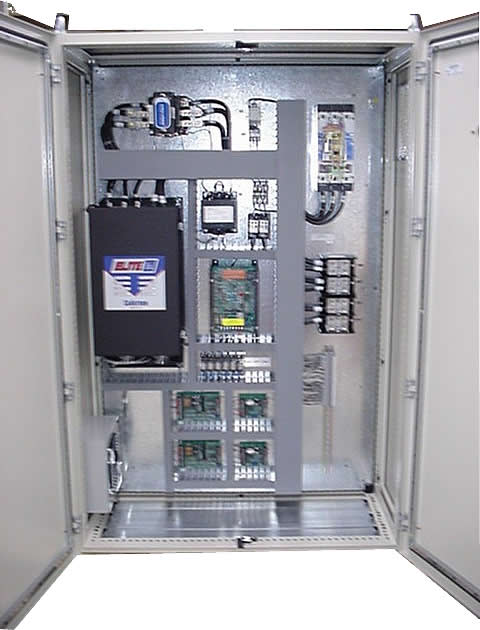 150 HP "Press Helper" drive, DC, with Field Current Regulator and load sharing control.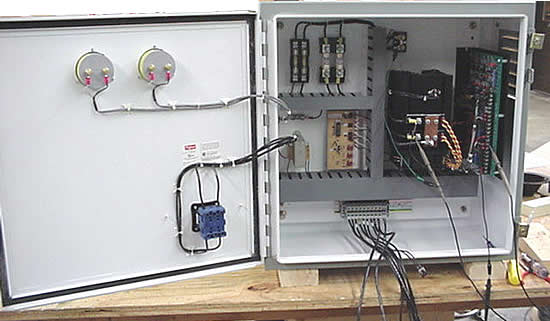 50 Amp Power Supply prototype, automatic polarity, reversing type, with hand-built logic board.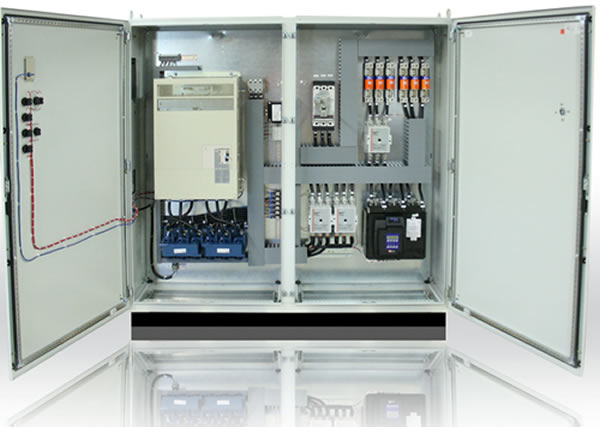 *Yaskawa A1000: https://www.carotron.com/acdrives/a1000gen/
*Opal Pro MS6: https://www.carotron.com/acstarters/ms6gen/
*Application Info.: Fan Control System
200 HP Yaskawa A1000 Inverter (left) with reduced voltage starter (right), "Soft Start," as emergency bypass.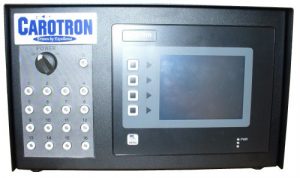 Platarg Press Transprobe Functional Replacement