AM-1000-000 Series Loom Takeup DC Drives
by Carotron
General Description
---
General Description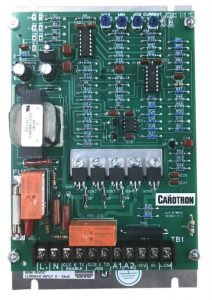 This is a temporary placeholder page for the AM-1000-000 loom takeup drive.  We developed this drive for an OEM that is no longer in business.  However, we still manufacture this drive.
Call 1-888-286-8614 to order the AM-1000-000 DC drive by Carotron or to discuss your application needs today.
For more information about this product,
call 1-888-286-8614 or e-mail us today!
---
General Description
Back to DC Drives• Back to Product Line
AM-1000-000 Series DC Drives
by Carotron