MicroManager
3000 Series CRG, PID, CTCW
General Description • Standard Features • Specifications • Model Ratings/Dimensions • Connections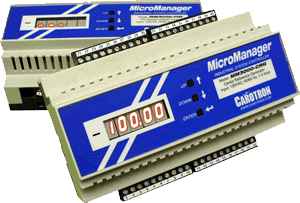 ---
General Description
The MicroManager 3000 series is a microprocessor based system controller designed to handle a wide range of industrial applications. The simple user interface allows high level microprocessor control of an application but without the need of a computer for configuration.
The Modbus RS485 communications port allows for all parameters to be read and for selected parameters to be changed. Limited programming capability is also available.
---
Models MM3000-
CRG • PID • Constant Tension Center Winder
Model MM3000-CTCW (Constant Tension Center Winder) is designed for use with a torque mode drive to provide constant tension (motor torque constant) or taper tension control of a center driven winder.
Web tension is regulated by controlling motor torque through varying levels of material roll diameter, line speed, and line acceleration. These diameter, friction and inertia compensating torque signals can also be used with an optional loadcell feedback signal to provide closed loop tension control.
Typical applications for the MicroManager 3000 Series include:
Motor Torque Constant

PID Controller
Extruder Controller
Loop Control
Constant Tension Center Winder
Dancer Position
Center Winder

Center Take Up
Surface Winders

Load Cell Tension
Tension Control Systems

Diameter Calculator
Spiral Calculator
Signal Conditioning

Brake Let Off

Brake Control
Brake Unwind
I/O to Modbus
Data Acquisition
Customizable
Custom Applications
VIEW INSTRUCTION MANUAL
VIEW BROCHURE

For more information about this product,
call 1-888-286-8614 or e-mail us today!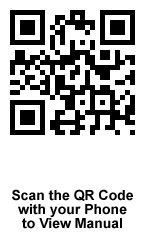 ---
General Description • Standard Features • Specifications • Model Ratings/Dimensions • Connections
Back to System Interface Components • Back to Product Line
MicroManager
Series CRG, PID, CTCW