O.E.M. C880800-00
DC Motor Controls
General Description • Specifications • Model Ratings/Dimensions • Connections
---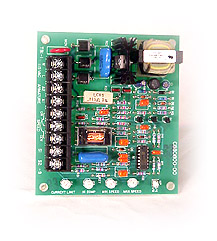 General Description

C880800-00
1/8 – 1/4 HP NON-REGENERATIVE
The Carotron Model C880800-00 motor controller provides full range speed control of permanent magnet D.C. motors from 1/8 to 1/4 horsepower. Some standard features of this model are:

Armature voltage feedback
On board relay to control starting and stopping.
A hard firing gating circuit.

Inner current loop for fast stable response under varying load conditions.
Metal film resistors and cermet potentiometers for stable operation with fluctuations in temperature.
VIEW INSTRUCTION MANUAL
View Brochure
For more information about this product,
call 1-888-286-8614 or e-mail us today!
---
General Description • Specifications • Model Ratings/Dimensions • Connections
Back to DC Drives • Back to Product Line
O.E.M. C880800-00
DC Motor Controls