Edge Guider
EG1000-000
General Description • Standard Features • Specifications • Dimensions • Connections
---
General Description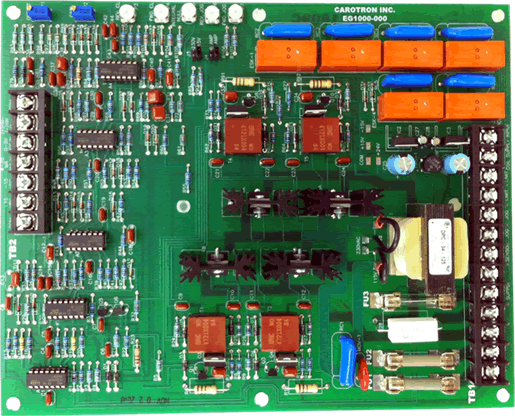 The EG1000-000 Edge Guider is a linear actuator controller designed to handle 90 VDC armature P.M. motors up to ½ HP and 180 VDC P.M. motors up to 1 HP, that are used to operate a linear actuator in a web edge guiding application.  Consider this product to develop a web guiding system that works for your operation.

VIEW INSTRUCTION MANUAL
View Brochure

For more information about this product,
call 1-888-286-8614 or e-mail us today!
---
General Description • Standard Features • Specifications • Dimensions • Connections
Back to DC Drives • Back to Product Line
Edge Guider (Linear Actuator Controller)
EG1000-000