Lenze-ACTech MCH Series
NEMA 1, NEMA 4 & NEMA 12 Models for HVAC Applications

General Description• Standard Features • Models and Ratings
---
General Description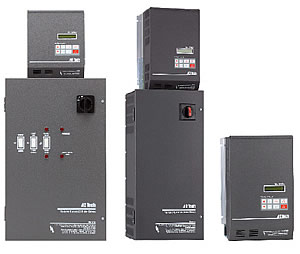 Lenze-ACTech's MCH Series AC drives were made specifically for HVAC industry, and comply to the requirements for industrial and commercial installations.  The drives have standard options such as input disconnect and fusing, 3-contactor bypass, line reactor, and others.  These are enclosed and mounted to the drive in a ready-to-install package.
MCH Series drives also have the required features for fan and pumping applications such as PID set-piont:
>>  Variable Torque
>>  1 through 250HP (0.18 – 185kW)
>>  Input voltages of 208V, 240V, 400V, 480V and 600V.
>>  NEMA Type 1, 12, and 4 Enclosures
If you own an HVAC business, then you already know the importance of managing the cost of labor and material.  With the MCH Series, both of these are addressed through competitive pricing and smart "Contractor Ready" packaging to save time and money.
Here are just a few benefits: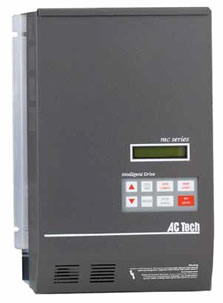 >>  Standardized designs shorten lead times
>>  Oversized terminals simplify control wiring
>>  Generous space for wire runs
>>  Top and bottom conduit knockouts for easy entry
>>  Hinged doors provide easy access to all connections
>>  Plain English programming for smooth start-up
  Brochure and Video provided below….

View Brochure
View Additional Information
ORDER INFORMATION
Call 1-888-286-8614 to order  AC Drives by Lenze-ACTech or to discuss your application needs today.
NOTE:  If you need to replace an obsoleted  Lenze DC drive, Carotron provides DC drive replacements for a variety of applications.
For more information about this product,
call 1-888-286-8614 or e-mail us today!
---
General Description• Standard Features • Models and Ratings
Back to AC Drives• Back to Product Line
MCH Series for HVAC Applications
AC Drives by Lenze-ACTech